10 November 2022: Wealth Product Ideas

| | |
| --- | --- |
| Fund Name (Ticker) | iShares U.S. Aerospace & Defense ETF (ITA) |
| Description | The iShares U.S. Aerospace & Defense ETF seeks to track the investment results of an index composed of U.S. equities in the aerospace and defense sector. |
| Asset Class | Equity |
| 30-Day Average Volume (as of 1 Nov) | 537,607.00 |
| Net Assets of Fund (as of 1 Nov) | $4,055,184,509 |
| 12-Month Trailing Yield (as of 30 Sep) | 1.07% |
| P/E Ratio (as of 31 Oct) | 26.86 |
| P/B Ratio (as of 31 Oct) | 3.30 |
| Management Fees | 0.39% |
Top 10 Holdings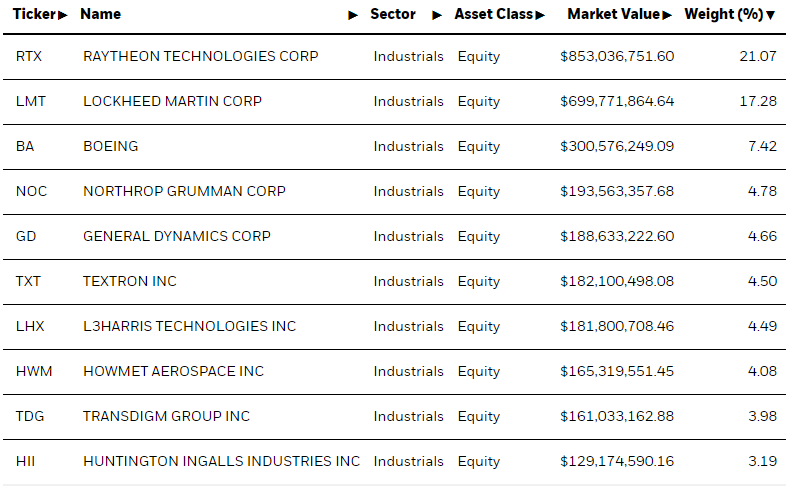 (as of October 31,2022)

The Russian-Ukraine War has led to an increase in European arms expenditure and members of NATO will also increase their defence budgets in the following years.
Geopolitical tension is gradually escalating, which will lead to an increase in arms sales from the United States to East Asia and Europe.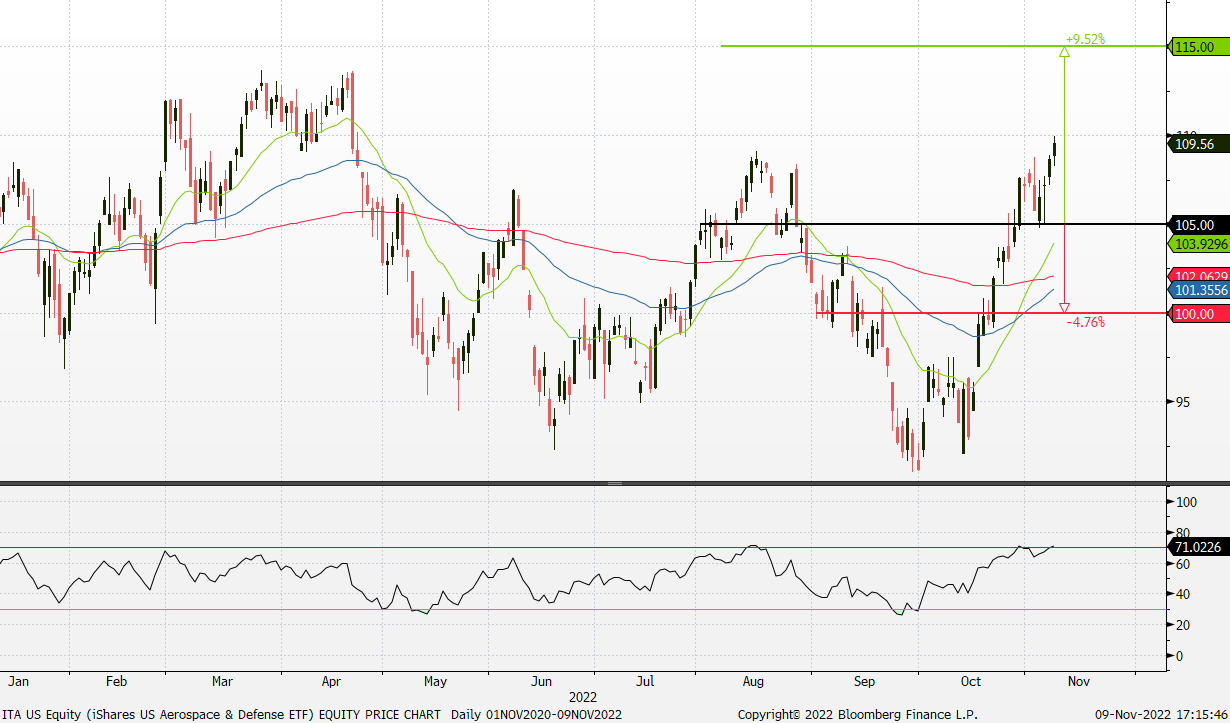 Source: Bloomberg

| | |
| --- | --- |
| Fund Name (Ticker) | iShares Global Clean Energy ETF(ICLN) |
| Description | The iShares Global Clean Energy ETF (ICLN) seeks to track the investment results of an index composed of global equities in the clean energy sector. |
| Asset Class | Equity |
| 30-Day Average Volume (as of 1 Nov) | 9,540,648.00 |
| Net Assets of Fund (as of 1 Nov) | $4,799,437,178 |
| 12-Month Trailing Yield (as of 30 Sep) | 1.40% |
| P/E Ratio (as of 31 Oct) | 27.09 |
| P/B Ratio (as of 31 Oct) | 2.24 |
| Management Fees | 0.40% |
Top 10 Holdings
(as of October 31,2022)

Inflation Reduction Act of 2022

Under the FY2022 Budget Reconciliation bill, the United States will invest approximately $300 billion in Deficit Reduction and $369 billion in Energy Security and Climate Change programs over the next ten years, to reduce carbon emissions.
It is estimated that by 2030, carbon emissions will be reduced by about 40 percent.
With the Inflation Reduction Act (IRA), solar deployment is expected to increase by 40%, or 62 GW DC, over baseline projections through 2027.

ESG-themed ETFs

Within the next 10 years, expanding access to clean energy will remain a priority, and major economies in Europe, America and Asia will continue to increase investments and construct infrastructure in support of clean energy.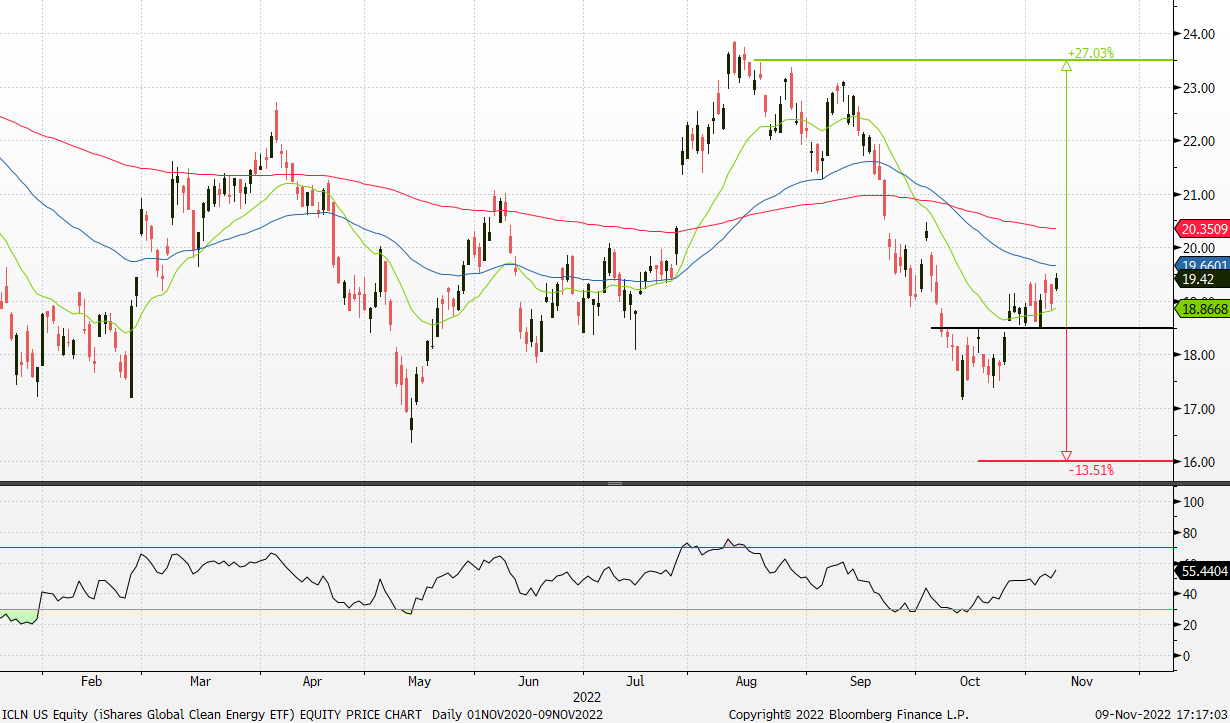 Source: Bloomberg