9 February 2022: ST Engineering (STE SP), Zoomlion Heavy Industry Science And Technology (1157 HK)
Singapore Trading Ideas | Hong Kong Trading Ideas | Market Movers | Trading Dashboard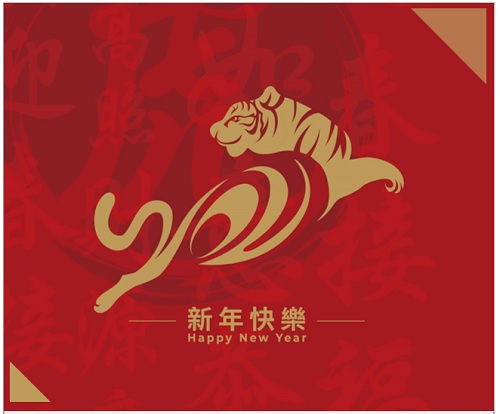 SINGAPORE
ST Engineering (STE SP): Building the future
BUY Entry – 3.80 Target – 4.10 Stop Loss – 3.65
STE is a global technology, defence and engineering group serving customers in more than 100 countries. The group uses technology and innovation through its diverse portfolio of business across the aerospace, smart city, defence and public security segments. STE is a component stock of the FTSE Straits Times Index, MSCI Singapore, iEdge SG ESG Transparency Index and iEdge SG ESG Leaders Index.
Good first half. STE reported a 15% YoY increase in 1H2021 net profit to S$296mn. Defence & Public Security segment still contributes more than half of overall sales, followed by Commercial Aerospace at 31% of 1H2021 sales and 15% from Urban Solutions & Satcom. Almost a third of sales is derived from Asia, followed by 21% from the US and 15% from Europe.
Short-term challenges…STE, in its 3Q business update, indicated that the chip shortage has impacted IoT, satcom and speciality vehicles. We note that this is not only specific to STE, but has impacted many of the technology-related manufacturers we follow in Singapore.
…offset by rock-solid order book. Despite the short-term challenges from the chip shortage, the group's order book rose to another record of S$18.2bn at the end of 3Q2021, up from the previous record of S$16.8bn it reported at the end of 2Q2021. STE expects international flights to help drive greater Maintenance, Repair and Overhaul (MRO) recovery.
Positive consensus estimates. Street estimates are overall bullish, with 10 BUYS and 2 SELLS. The average 12m TP if S$4.39, implying a 15% return. STE currently trades at 21x FY2021 and 20x FY2022 P/E. STE will report its full year ended 31 Dec 2021 on 25 February 2022, before the Singapore trading market opens. An analyst & media briefing will be held on the same day at 11am.
STE reports its second consecutive quarter or record high order book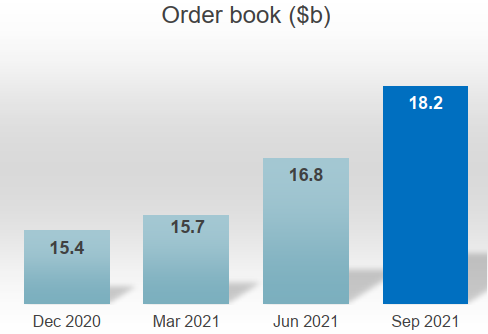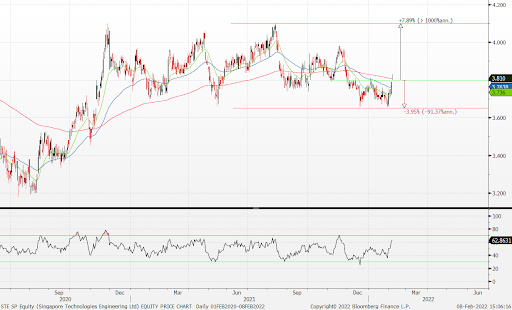 ---
Nanofilm Technologies (NANO SP): New year shopping
RE-ITERATE BUY Entry – 2.98 Target – 3.50 Stop Loss – 2.80
NANO provides advanced coating solutions to products such as smartphones, smartwatches, computers and automotive. The company serves many Fortune 500 companies with its special proprietary advanced materials and nano-fabrication capabilities.
Shopping for bargains. Shares of NANO are down 55% from their peak of S$6.67 in July 2021. A combination of disappointing 1H2021 results and the recent tech sell-off has now bought NANO's shares near to its IPO price of S$2.59. The sell-off looks overdone in our view, and we argue that value is now starting to appear.
Looking ahead. The sell-off is likely pricing in the weak 2021 results. However, looking past the current weakness and higher operating costs due to expansion plans, both topline and bottom line growth is expected to accelerate to around 19-27% per annum in 2022 and 2023. There is potential for growth to surprise on the upside as it ramps up production at its new Shanghai plant.
Consensus estimates. There are 5 BUYS / 2 HOLDS / 2 SELLS and an average 12-month target price of S$3.76, implying a 25% from the last close price. While EPS is forecasted to only increase by 7% in FY2021F, consensus expects it to accelerate to 27% YoY in FY2022F and 19% YoY in FY2023F, bringing FY2021/22/23F P/E to 31x / 25x / 21x. NANO is due to report its full-year earnings on Friday, 25 Feb.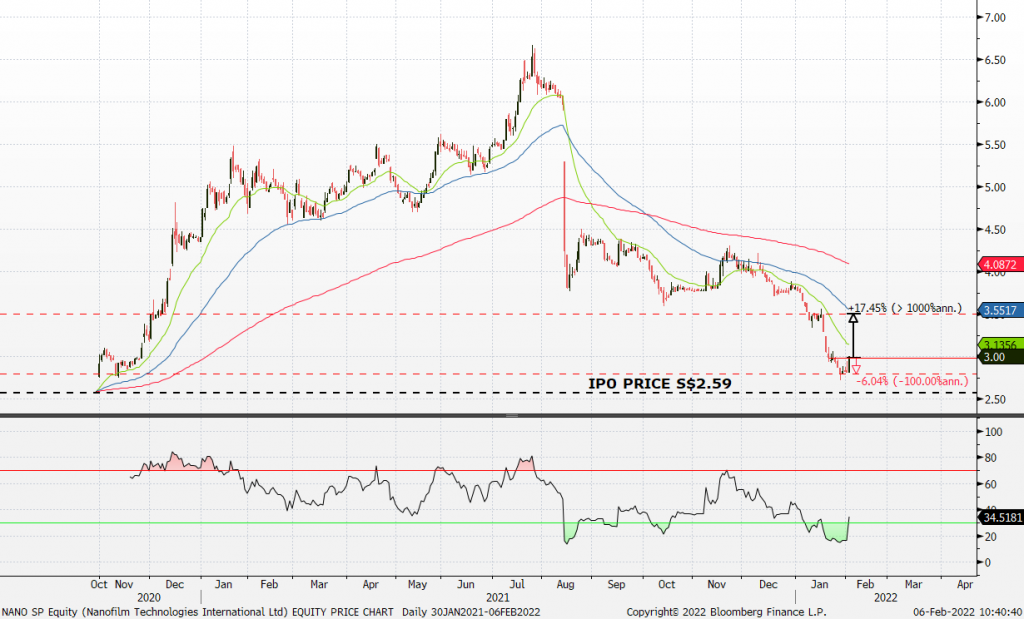 ---
HONG KONG
Zoomlion Heavy Industry Science And Technology (1157 HK): Infrastructure could be the life buoy for China's economic growth in 2022
BUY Entry – 5.2 Target – 5.8 Stop Loss – 4.9
Zoomlion Heavy Industry Science And Technology Co., Ltd. is principally engaged in the research, development, manufacture and sales of engineering equipment, environmental sanitation equipment and agricultural equipment. The company operates through four segments. The Engineering Equipment segment includes concrete equipment, lifting equipment, earthmoving equipment, foundation construction equipment, road construction equipment and forklifts, which mainly serve the construction of infrastructure and real estate. The Environmental Industry segment is engaged in the production of sanitation equipment, as well as environmental management investment and operating business. The Agricultural Equipment segment consists of farming machinery, harvesting machinery, drying machinery and agricultural machinery, among others. The Financial segment provides financial leasing and other financial services.
Only one alternative for China to maintain economic growth amidst a soft landing. China's GDP growth dropped further to 4% YoY in 2021, down 90bps from 2020. The slowdown is not surprising as the second largest economy had been adopting the most draconian lockdown measures to maintain its zero-covid policy. Meanwhile, the authorities have aggressively demanded the real estate sector to de-leverage and have imposed a series of regulations upon the fast-growing sectors such as education and technology. Last year, the only driver that has prevented China from tipping into recession is its exports. However, Southeast Asia countries are expected to recover quickly in 2022, regaining market share of low-end production from China. Therefore, it is inevitable to see China's export growth slow down this year. Given the weak domestic consumption which is difficult to be pushed by administrative measures, China has to resort to the old measure, fixed asset investment. And the recent loose monetary policies have paved the way for it to push infrastructure expansion to maintain economic growth.
Go intelligent. The company announced that it proposed to acquire 29.99% of the equities in Shenzhen RoadRover Technology Co., Ltd. with RMB780mn. RoadRover is principally engaged in the development, manufacturing, sales and provision of service relating to automotive information, automotive intelligence and smart transportation system products. The deal shows that the company is aiming to have its products more value-added.
Updated market consensus of the estimated net profit growth in FY22/23 is 2.0%/13.9% respectively, which translates to 5.5x/4.9x forward PE. The current PE is 4.4x. The FY22/23 dividend yield is expected to be 6.0%/7.2% respectively. Bloomberg consensus average 12-month target price is HK$5.89.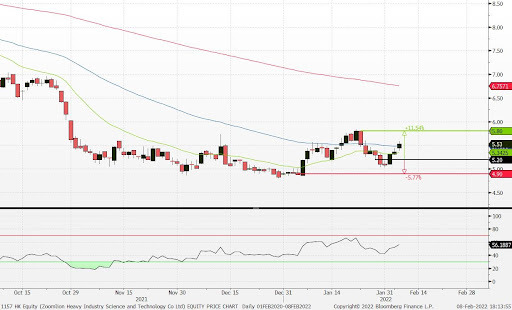 ---
Ping An Insurance (Group) Company of China, Ltd. (2318 HK): Too big to fail
RE-ITERATE BUY Entry – 60 Target – 69 Stop Loss – 57
Ping An Insurance (Group) Company of China, Ltd. is a personal financial services provider. The Company provides insurance, banking, investment, and Internet finance products and services. The Company operates its businesses through four segments. The Insurance segment provides life insurance and property insurance, including term, whole-life, endowment, annuity, automobile and health insurance. The Banking segment is engaged in loan and intermediary businesses with corporate customers and retail business. The Assets management segment is engaged in security, trust and other assets management businesses, including investment, brokerage, trading and asset management services. The Internet Financing segment is engaged in the provision of Internet finance products and services.
Nightmare is gone. 2021 is the third worst year for the China insurance giant, following the 2008 global financial crisis and 2011 European debt crisis. The main reason for the sharp sell-off is due to the large investment exposure to the property sector which is overleveraged and hammered by regulations. However, authorities have started to ease the tightening measures on the property sector by the end of 2021. Entering 2022, China has adopted a counter-cycle monetary policy by further lowering key rates, which is totally opposite to the western countries' rate hike cycle. With the property sector, especially the market leaders' survival, Ping An's investment will recover gradually.
Ping An was experiencing the HSBC moment. Investors should focus on the core business fundamentals of Ping An. Similar to HSBC whose shares were hammered during the China-US trade tensions, Ping An's shares once plunged to below book value, which has never happened since its listing. Negative sentiment pushed prices down to oversold levels.
Core business slowed down in 2021 but saw a turnaround in December. The gross premium income in 2021 dropped by 4.64% YoY to RMB760.3bn. However, the December gross premium income beat expectations and grew by 1.63% YoY and 38.3% MoM.
Updated market consensus of the estimated net profit growth in FY22/23 is 25.9%/12.6% respectively, which translates to 6.3x/2.6x forward PE. The current PE is 7.3x. The FY22/23 dividend yield is expected to be 4.8%/5.3% respectively. Bloomberg consensus average 12-month target price is HK$79.95.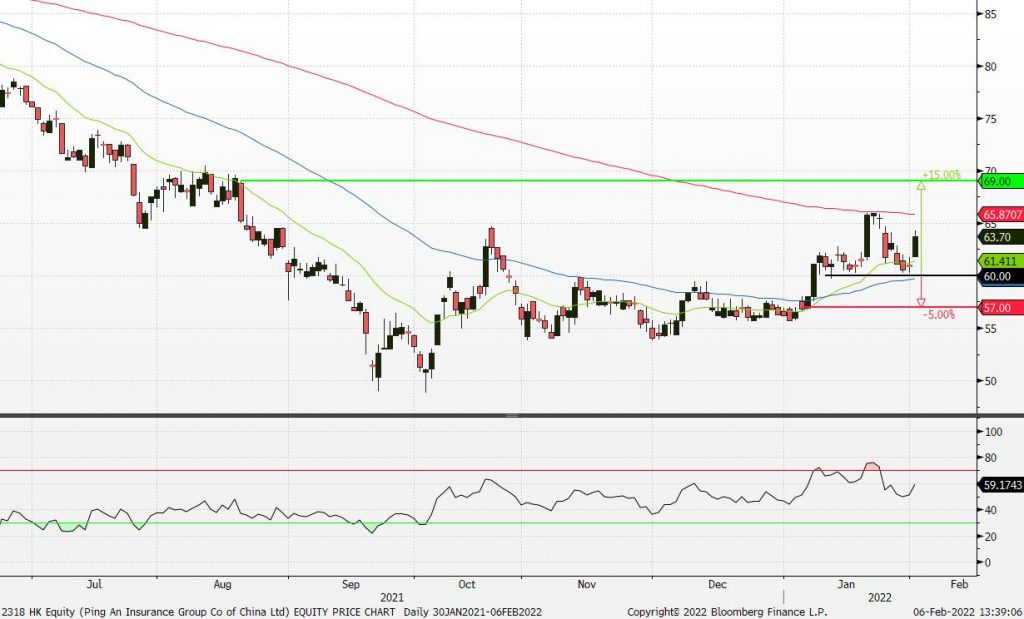 ---
MARKET MOVERS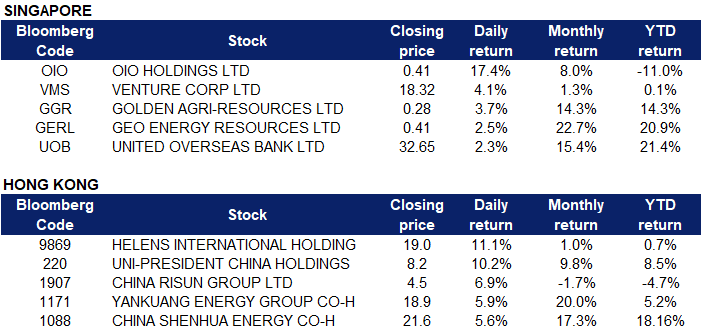 ---
United States
Top Sector Gainers
Top Sector Losers
Peloton Interactive Inc (PTON US) shares extended their rally from Monday and surged another 25.3% yesterday. Peloton CEO John Foley will be stepping down. The fitness equipment maker will also slash about 2,800 jobs or about 20% of its corporate staff and also cut $800 million in annual costs. Foley's replacement will be former Spotify and Netflix CFO Barry McCarthy. In addition, it was recently reported that Amazon and Nike expressed interest in buying the company. The reports come a few days after activist investor Blackwells Capital urged Peloton's board to consider a sale of the company. Still, CNBC reported that all talks are preliminary, and Peloton has yet to kick off a formal sales process.
Pinduoduo Inc (PDD US), Alibaba Group Holding Ltd (BABA US). U.S.-Listed China firms rose yesterday, with shares gaining 12.8% and 6.2% respectively yesterday. Chinese stocks listed in the U.S. got a much-needed dose of good news on Tuesday after state-backed funds were said to have entered the local market to buy shares to help stem declines that have accelerated in recent weeks. The buying by China's so-called "national team" comes as the domestic stock market reopened for trading after being closed for a week for its annual Lunar New Year holiday. U.S. investors are hoping that renewed support from state funds will help reverse the yearlong selloff seen by shares listed outside of Mainland China. The Nasdaq Golden Dragon China Index — which tracks firms on U.S. exchanges that conduct a majority of their business in China — has plunged about 59% from a record last year. The gauge rose 3.9% on Tuesday for its biggest gain since it jumped 10% at the end of last month.
Amgen Inc (AMGN US) shares rose 7.8% yesterday, after the company announced that it would buy back up to $6 billion of its shares in the first quarter and forecast profit to more than double by 2030 on strong sales of its oncology drugs, biosimilars and other important products. Amgen also said it expects to deliver mid-single-digit revenue growth through the end of the decade, driven by treatments such as cholesterol drug Repatha, psoriasis medicine Otezla and a pipeline of innovative products in development. The company also said it may take advantage of the recent selloff in biotech stocks to pursue deals in the sector.
Novavax Inc (NVAX US) shares declined 12% yesterday, as the company was unable to deliver on COVID-19 vaccine promises. Novavax has delivered just a small fraction of the 2 billion COVID-19 shots it plans to send around the world in 2022 and has delayed first-quarter shipments in Europe and lower income countries such as the Philippines, public officials involved in their government's vaccine rollouts told Reuters.
---
Singapore
OIO Holdings Ltd (OIO SP) shares surged 17.4% yesterday, in tandem with the rebound in cryptocurrency prices. Bitcoin rose to a four-week high yesterday, climbing for a second consecutive session, driven in part by liquidation of some short positions that have accumulated in the virtual currency's recent three-month downtrend. The world's largest cryptocurrency hit $44,524.18 , the highest since mid-January. Since hitting a roughly six-month low on Jan 24, bitcoin has gained about 35%. Ether, the second-largest digital currency in terms of market capitalization, touched a three-week peak of $3,180. It dropped to a six-month trough in late January, but since then, ether, the token used for the Ethereum blockchain, has surged about 47%.
Venture Corp Ltd (VMS SP) shares gained 4.1% yesterday. Recently, DBS Group Research analysts Kee Yan Yeo, Wei Le Chung and Janice Chua highlighted Venture Corporation among their picks of companies anticipated to deliver earnings recovery or acceleration over the coming few quarters. "Our picks for earnings recovery generating over 10% earnings per share growth for FY2022 vs negative growth in FY2021 are Suntec REIT, Ascott Residence Trust (ART), AEM, and Starhub," say the analysts. "Meanwhile, ThaiBev and Venture Corp should see FY2022 earnings growth picking up further from the previous year."
Golden Agri-Resources Ltd (GGR SP) shares extended their rally from last Friday and rose 3.7% yesterday. Malaysian palm oil futures fell to MYR 5540 per tonne but still remained close to an all-time high of MYR 5750 per tonne, supported by mounting concerns about supply and following a rise in prices of other vegetable oils and crude oil. Indonesia, the world's biggest palm oil producer, implemented a new rule that made it mandatory for palm oil producers to sell 20% of their output to domestic consumers at fixed prices. Also, Indonesia's palm oil exports are projected to fall 3% to 33.21 million tonnes this year.
Geo Energy Resources Ltd (GERL SP) shares continued with steady gains yesterday, closing up another 2.5% to trade near its previous 5-year peak of S$0.43. The positive uptrend comes amidst China's dependency on coal looks likely to worsen this year. According to forecasts from the Shanghai Shipping Exchange, China's coal consumption is likely to grow by 0.5% per year until 2025 to 4.2bn tonnes.
UOB (UOB SP) shares rose 2.3% to close at an all-time high of S$32.65, with 5 married deals for the day. UOB's shares have been on a steady uptrend since it announced that it will be acquiring Citigroup's consumer banking businesses in Indonesia, Malaysia, Thailand and Vietnam for around S$5bn. All three local banks will be releasing their full-year results in the next two weeks. DBS will be the first to report on 14 Feb, with UOB on 16 Feb and finally OCBC on 23 Feb.
---
Hong Kong
Top Sector Gainers
Top Sector Losers
Helens International Holdings Co Ltd (9869 HK) shares rose 11.1% yesterday, after Helens International announced that Wuhan Catering, a wholly-owned subsidiary of the company, entered into a property acquisition agreement with Changjiang Industrial Park for an office property at a total consideration of RMB 223 million. It is reported that the office property is a newly built 17-storey building located in Building B2, Changjiang Digital Cultural Center, Gaoxin Road, Donghu New District, Wuhan, China. The office property has a total gross floor area of ​​approximately 17,198.8 square metres and is approved for commercial office use. As of the announcement date, the construction of the office property has been completed and the office business is ready for commencement The office property was delivered in a vacant state upon completion.
Uni-President China Holdings Ltd (220 HK) shares gained 10.2% yesterday after Bank of America Securities released a research report which upgraded the rating of Uni-President from "Neutral" to "Buy", raising the target price from HK$7.8 to HK$8.8. The bank believes that the company may have the opportunity to raise instant noodle prices, which may mark the first significant price increase in the instant noodle industry in nearly 10 years. The bank believes that the price increase can help reduce the pressure on gross margins, as the cost of palm oil has increased by 36% last year. The price increase will help improve the overall competition in the instant noodle industry.
China Risun Group Ltd (1907 HK) shares gained 6.9% yesterday. Recently, CITIC Securities issued a research report stating that China Risun Group, as a large-scale private independent coking production enterprise in China, has actively deployed new coke production capacity and is expected that in the next 2 to 3 years, the production capacity will enter the harvest period. At the same time, the company is actively expanding into the field of hydrogen production, which has a cost advantage and is expected to drive the development of "dual carbon". Considering the company's future rapid growth of coking capacity and the potential contribution from hydrogen energy's profitability, CITIC Securities predicts that the company's EPS from 2021 to 2023 will be HK$0.68/0.81/1.05.
Yankuang Energy Group Co Ltd (1171 HK), China Shenhua Energy Co Ltd (1088 HK). Coal sector shares strengthened collectively yesterday, with shares gaining 5.9% and 5.6% respectively. According to the National Development and Reform Commission's official WeChat account, it was announced on the 8th that since the third day of the first lunar month, coal production in various regions rebounded rapidly and returned to pre-holiday levels. There was an increase of more than 40 million tons over the same period. Thermal coal futures, meanwhile, have recovered all of the slump that occurred just before the lunar holiday as power plants rebuild stockpiles and traders ignore for now the government's pledge to control prices.
---
Trading Dashboard
Trading Dashboard Update: Take profit on UOB (UOB SP) at S$32.00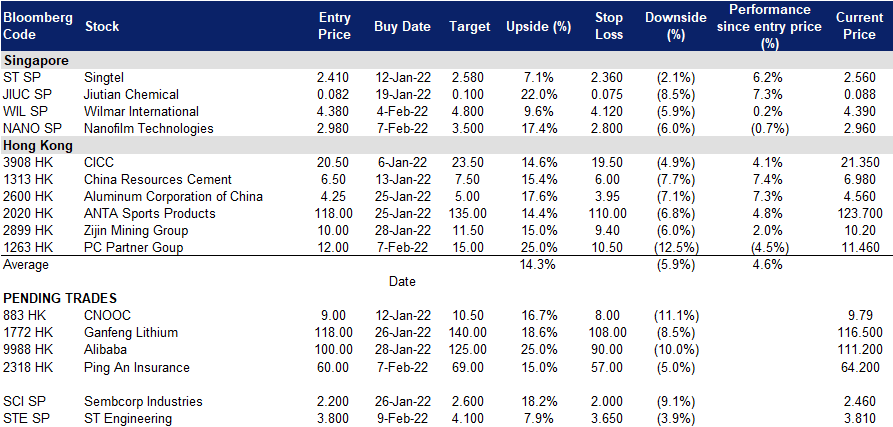 (Click to enlarge image)
---