Jiutian Chemical (JIUC SP)
Updated 17 May 2021
The great chemical industry boom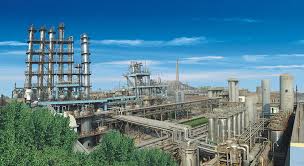 Jiutian Chemical (Jiutian) manufactures chemicals that are used as feedstock for a wide range of applications. The group uses methanol to make dimethylformamide (DMF), a key ingredient used in consumer goods, pharmaceutical, agrochemical products and in the electronics sectors.
We initiate with an OUTPERFORM recommendation and TP of S$0.145, based on 7x FY2022F P/E. We expect record earnings in 2021 driven by favourable industry supply/demand dynamics.
---
Company Review
Jiutian is a China-based chemical company located in Henan province. The group is favourably located in China's coal belt, allowing it to enjoy cost advantages over other China-based DMF producers due to easier access to coal-based raw materials. The group produces DMF as its main product, a universal solvent used in petrochemicals, acrylic fibre/natural leather, pharmaceutical, electronics and in agrochemicals. It has a total production capacity of 150,000 tonnes of DMF.
---
2020 financial review: A turnaround story
Jiutian is now the second largest DMF producer in China after one of its largest competitors ceased operations last year. As a result of lower supply, DMF prices surged in 2020 despite the pandemic, with prices rising by as much as 34% YoY to RMB 5,983. The group posted a 9% YoY increase in 2020 sales to RMB 1.15bn and net profit of RMB 173mn, a significant turnaround from losses of RMB 279mn in 2019.
---
1Q2021 financial update
The group has started the year on a strong footing. 1Q2021 revenue rose 120% YoY to RMB 439mn while net profit surged 3,150% YoY to RMB 90mn. Its gross profit margin of 31% for the quarter is the highest since 2006, a significant improvement from the 7% gross profit margin in 1Q2020.
---
DMF prices still strong as China's economy soars
DMF prices currently trade at around RMB11,000 per tonne, driven by China's strong and sustained recovery. In 1Q2021, Jiutian achieved an average selling price (ASP) for DMF and Methylamine of RMB 9,344 per tonne and RMB 9,272 per tonne respectively, which were 98% YoY and 38% YoY higher.
---
Capacity expansion will be the key driver
Jiutian is in the midst of finalising an expansion plan that comprises a new 100,000 tonnes methylamine plant next to its existing 120,000-tonne methylamine/DMF facility. The expansion is to help meet rising demand, as well as maximise utilisation of existing DMF capacity. The expansion plan is expected to take two years to complete and become fully operational, while capex is in the range of RMB250-300mn. Jiutian has sufficient internal resources to fund the required capex. Confirmation of this project is likely in the next few months, and as a conservative measure, we have not factored this into our three-year financial forecast.
---
New demand drivers
WhileJiutian's products are predominantly used for industrial purposes, there is also another key market that is providing a boost to its business. The group produces a product called Monomethylamine (MMA), a versatile building block used in various applications such as for lithium batteries. Lithium batteries are witnessing strong demand due to the accelerating adoption of electric vehicles (EV) around the world (Tesla being EV's poster child).
---
Valuation & Action
We initiate Jiutian with an Outperform recommendation and a S$0.145 Target Price. Our TP is based on 7.0x P/E to its FY2022F EPS of RMB 10.3 cents (based on 5.0 SGD/RMB).
---
First dividend since 2008
Last Friday, Jiutian announced a S$0.0035 interim dividend for 1Q2021, the first time it gave out a dividend since 2008. As a result, we have assumed full-year dividend of S$0.0084 for FY2021F and S$0.0063 for FY2022-23F, based on a 30% payout ratio. This translates to an implied yield of 9% for this year and 7% for FY2022-23F.
---
Risks
Decline in ASP of its two main products, DMF and methylamine, is a key risk to earnings. Rising raw material costs, driven by a surge in coal prices, will impact profit margins.
---
---
Archive:

---